Välkommen till min blogg!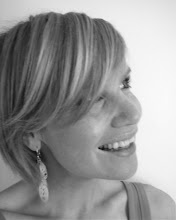 Jag heter Charlotte och bor i centrala Göteborg, där jag driver en butik. Vid sidan om arbetar jag som inredare och stylist. Så länge jag kan minnas har jag varit helt galen i allt som är vackert. I åratal har jag samlat bilder på vackra hem, möbler, konst...ja allt som gör mig glad och som får min kreativitet att blomma. Min blogg är ett sätt för mig att arkivera det jag gillar och som inspirerar mig! Självklart vill jag dela med mig av detta till andra som är som mig ;-) Jag blir jätteglad om du skriver lite sköna kommentarer till mina inlägg! Love from Blackbird
Visa hela min profil
söndag 5 maj 2013
INTERIOR BLOG OF THE WEEK...
Blackbird blev utsedd till "
veckans inredningsblogg
" av
Sköna Hem
! En härlig överraskning som förgyllde min helg! Tack för det!